Now in it's 3rd year, the London Photo Show 2018 Exhibition takes place from 23-29 October at the Bargehouse Gallery on London's Southbank.
The London Photo Show Exhibition is an open group exhibition, if you think your photos are good enough then so do we.
Organised by the same people behind the 36exp Photographers' School, the London Photo Show was born out of the knowledge that there are too many good photographers out there with great images not being shown to the world, we wanted to give those people the chance to experience the buzz of showing work in a central London gallery, experience the excitement of attending their own private view.
By exhibiting you not only get the opportunity to take part in an exhibition at a prominent London gallery but you also get a chance to receive awards, get feedback, sell your work and build your profile. Read more about the benefits of exhibiting.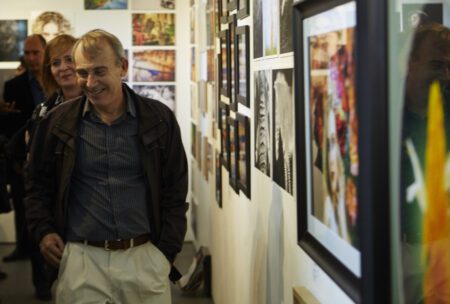 Following the success of the two London Photo Shows in 2016 at 5th Base Gallery, and the 2017 show at the Strand Gallery, the 2018 London Photo Show will be bigger and even better. The Bargehouse Gallery is an evocative space for us to showcase some amazing photography.
Share this