Do you have images that you want to get off your hard drive and onto the walls of gallery?
Are you curious to know how it feels when people look at your prints in an exhibition?
Have you ever wondered how your photos compare to those of other photographers?
If any of this sounds like you, then you are invited to enter the London Photo Show Competition.
Every image entered in this competition will be printed by us displayed at the London Photo Show at the Bargehouse on London's Southbank between 13 and 16 October 2022.
In 2021, we had over 3000 visitors…
The awards exhibition is open to anyone from around the world and is open to all genres of photography.
If you want to say you've exhibited in London, this is your chance.
The deadline for entry is midnight on 5 October 2022.
Every single entry will be printed by us (approx size 7in x 5in), and displayed alongside your name at The London Photo Show from 13-16 October 2022. The gallery is in the heart of London's Southbank and will be open to the public.
The organisers of the London Photo Show will select three finalists and one winner. The winning image will be printed 50cm x 70cm and will be framed and displayed at this large size at the London Photo Show.
In addition to having their image displayed in large size at the 2022 show, the overall winner will also receive a free place for a regular space at the 2023 London Photo Show.
Finalists will be able to keep these framed prints.
Even if you are not a finalist you will still have your image printed by us (5in x 7in) and displayed at the gallery.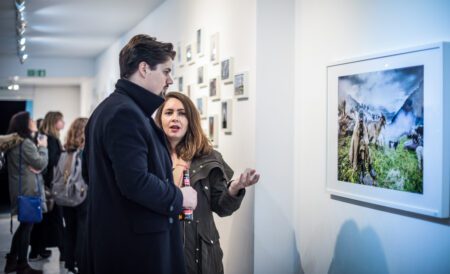 Terms and conditions of entry can be read here.
How to enter:
Submit the form at the bottom of this page
You will receive a confirmation email
Click the link in the confirmation email to upload your photos
Exhibition information:
Entry deadline: midnight 5 October 2022.
Thursday, Friday, Saturday and Sunday 13, 14, 15 and 16 October 2022, 11am – 6pm, gallery open to the public.
Exhibtion details: The London Photo Show, Bargehouse, Oxo Tower Wharf, Bargehouse Street, London SE1 9PH.
The number of entries is strictly limited by the gallery space. Enter now:
Share this